How to Make Gaming Accessible for Console and PC?
Research article

Open access | Available online on: 30 March, 2020 | Last update: 28 October, 2021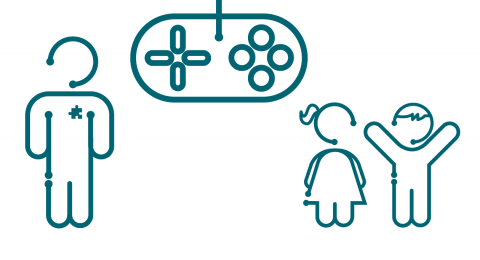 The ability to participate in playing games can serve as an engaging and motivating factor in one's social life and leading to an improved quality of living. In recent years, games have played a significant role in representing improved access to recreation, cultural life, and entertainment. All these elements are essential for maintaining a balanced quality of life. Access to gaming has been recognized as a vital contributor towards playing an important role in the lives of PWDs. Additionally, gaming is no longer constraint to being a sole source of entertainment anymore as gaming is now widely used for educational, employment, and healthcare exercises. The United Nations Convention on the Rights of People with Disabilities (UNCRPD) recognizes the necessity of supporting equal access to ICT and gaming for PWDs.
Accessibility considerations during designing games is a necessity and must not be perceived as an optional feature. Nowadays, gaming is more than a passive activity and represents a platform of collaboration and active participation making it a shared experience. The advent of the internet has paved the way for concepts like multiplayer gaming which reinforces the intrinsic social values. Inaccessibility in gaming deprives individuals with disabilities of their ability to contribute towards the wider society by barring them from participating in this form of social activity. Inclusive design of mainstream games is a significant step for the gaming industry to recognize the importance of accessible gaming. The eventual goal for the gaming industry must be to develop all games with accessibility considerations from the very beginning of the conceptual cycle. The availability of playing games on digital platforms like the PC and gaming consoles has revolutionized the gaming industry over the past two decades. Integration of accessibility features within games designed for these platforms can significantly improve the gaming experience for a considerable number of PWDs. Following are the accessibility features that would make the gaming experience accessible for consoles and PC:
Console Accessibility
Mobility
— Remappable keys
— No button mashing
— Camera/joystick sensitivity
— No precision needed
— No mandatory quick-time events
— Timing of movement/button pressing not important
— Difficulty levels
— Game Assists
Visual
— No key elements of the game are identified by red and green
— Colorblind options are present
— Game presented in high contrast
— Subtitles are easy to read
— Subtitles are letterboxed
— Game menus are easy to see/read/use
Hearing
— Subtitles are present
— Ambient noise is included
— Identifies speaker
— All audio cues are accompanied by visual cues
— Game can be successfully completed and hearing presents no disadvantage
PC Accessibility
Mobility
— Remappable keys
— Camera/mouse sensitivity
— On-screen keyboard functions properly
— No button mashing
— No precision needed
— Can play with only the mouse
— Can play with only the keyboard
— Can move User Interface elements
— No mandatory quick-time events
— Timing of movement/button pressing not important
— Difficulty levels
— Game Assists
Visual
— No key elements of the game are identified by red and green
— Colorblind options are present or not needed
— Font colour can be changed
— Font size/type can be changed
— Game presented in high contrast
— Subtitles are easy to read
— Subtitles are letterboxed
— Game menus are easy to see/read/use
Hearing
— Subtitles are present
— Ambient noise is included
— Identifies speaker
— All audio cues are accompanied by visual cues
— Game can be successfully completed without sound