Mada Innovation Club
Research article

Open access | Available online on: 25 August, 2019 | Last update: 28 October, 2021
Mada Center works with its various partners and innovators to develop an ecosystem that is supportive of innovating technological solutions that promote digital access for PWDs and the elderly.
The Center has launched its Innovation Club for youth and juniors. The goal of such initiative is to support and promote innovation and empower young innovators in Qatar to develop AT and ICT Digital access solutions to improve the quality of life of PFLs.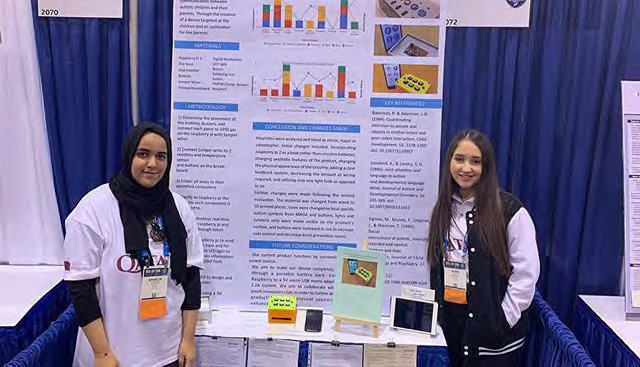 Mada has previously worked with youth innovators providing mentorship and facilitating presentation of ideas and solutions at conferences.  Through the establishment of this club Mada aims to consolidate our efforts and provide a more cohesive and collaborative approach bringing like minded youth together in an informative and supportive manner.
This Innovation Club will offer members individual sessions as required and focus group meetings to:
Provide a forum to generate and develop ideas.

Promote discussion and development of ideas to address needs.

Enable members to forge connections and develop peer support structures.

Provide subject matter expertise and mentoring.

Help evaluate usefulness of ideas/projects and the potential impact on PFLs.

Foster self-development and improvement through group discussions, presentation of ideas and creativity in work.

Highlight positive impact of innovations on the lives of PFLs.

Acknowledgment of and recognition for work and developments.
In the inauguration session in April 2019, Mada Innovation and Research staff provided subject matter expertise to a student from Qatar Academy, Sama Ayoub. After their visit to Mada, Sama and Khadija developed their prototype by adopting Tawasol symbols. This developed prototype took part in the ISEF and received two awards.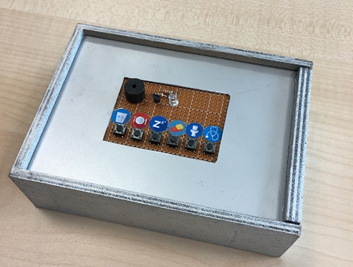 Sama and her partner Khadija Elmagarmid won the first place in the National Science competition for their project to help children with Autism communicate their needs In Intel ISEF (International Science and Engineering Fair) Phoenix, USA in May 2019 they won two awards. The first award is a special category award from oracle and the second award was the 4th place in the global category among all 1800participants worldwide.